Habitat for Humanity South Central MN
COVID-19 Response
Habitat for Humanity South Central MN has taken many actions in response to the COVID-19 pandemic.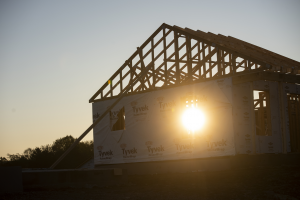 Most notably, we have closed our office to all visitors. Staff will only be available through phone or email.
We have also closed our ReStore to shoppers and donations. 
To view the complete memo, please click here. 
Below are the different ways our work and services have temporarily changed:
 Homeowners
We ARE continuing to accept homeowner applications! Please click here to learn about applying. Contact Taylor at taylor.schmeling@habitatscmn.org or 507-388-2081 ext. 204 with any questions.
If you have been impacted by COVID-19 in any way, financially or other, we still encourage you to apply. We will take that into consideration on a case by case basis, understanding that these are tough and unusual times for many families.
Current homeowners who pay their mortgage through our office should contact Darolyn at darolyn.juberien@habitatscmn.org 
or 507-388-2081 ext. 203 to discuss how to make payments while our office is closed to visitors. 
Volunteers
All volunteer activities in our ReStore, on our construction sites, and in our office have been suspended until further notice.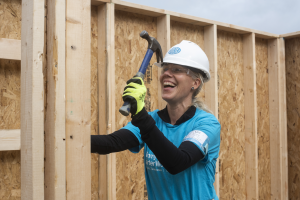 Please check back here for updates regarding when we will begin using volunteers again and when new volunteer opportunities will be posted on our calendar.
Contact Taylor at taylor.schmeling@habitatscmn.org or 507-388-2081 with questions about volunteering or to request a notification when volunteer activities resume. 
(Updated April 13th)
Events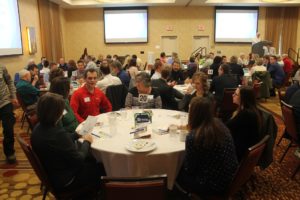 The Hard Hat Breakfast originally scheduled for May 6th has been postponed until the fall. We are currently determining what that will look like, so stay tuned and check back here for more details as they become available.
Our annual golf tournament has unfortunately been cancelled this summer.
Contact Dawn at dawn.barrett@habitatscmn.org or 507-388-2081 ext. 202 with questions about these events.
(Updated April 13th)
ReStore
The Mankato ReStore is closed for shopping for the time being, but if you would like to make a purchase for curbside pickup we can accommodate that. Check out our Restore page to see photos of many of our larger items that we have in store, call 507-388-6682 to pay over the phone, and arrange your pickup. 
We are accepting donations!
- Donations will be accepted Tuesday - Saturday from 10:00 - 4:00 each day.
- We would prefer you call ahead to schedule your drop off (507-388-6682).
- Donation pickups are possible as well, dependent on availability of our staff.
- We ask that you please do not leave items outside our drop off area when we are closed! 
All ReStore volunteer activities remain cancelled for the time being. 
The ReStore staff can be reached at 507-388-6682 if you have any questions. Thank you for your patience during this pandemic; we look forward to opening the store again soon.
(Updated May 4th)