From far and wide Habitat for Humanity International's RV Care-A-Vanners have come to Habitat sites in the Mankato area for 10 years, providing a helping hand to local families in need of a simple, affordable  decent place to call home. In partnership with Habitat for Humanity of South Central MN, five Care-A-Vanners are in the Mankato area for two weeks helping construct multiple Habitat homes located in St. Peter, Eagle Lake and North Mankato.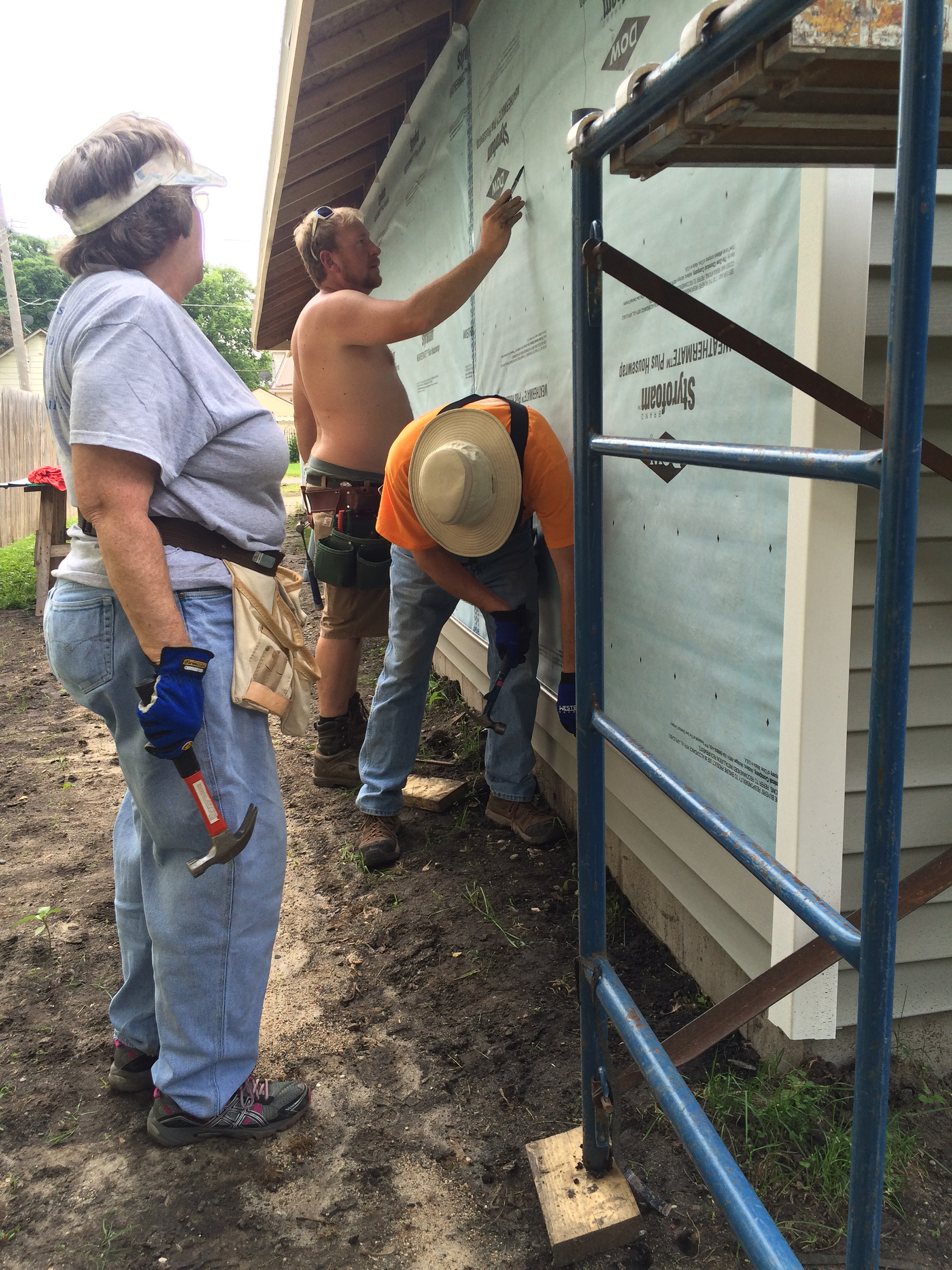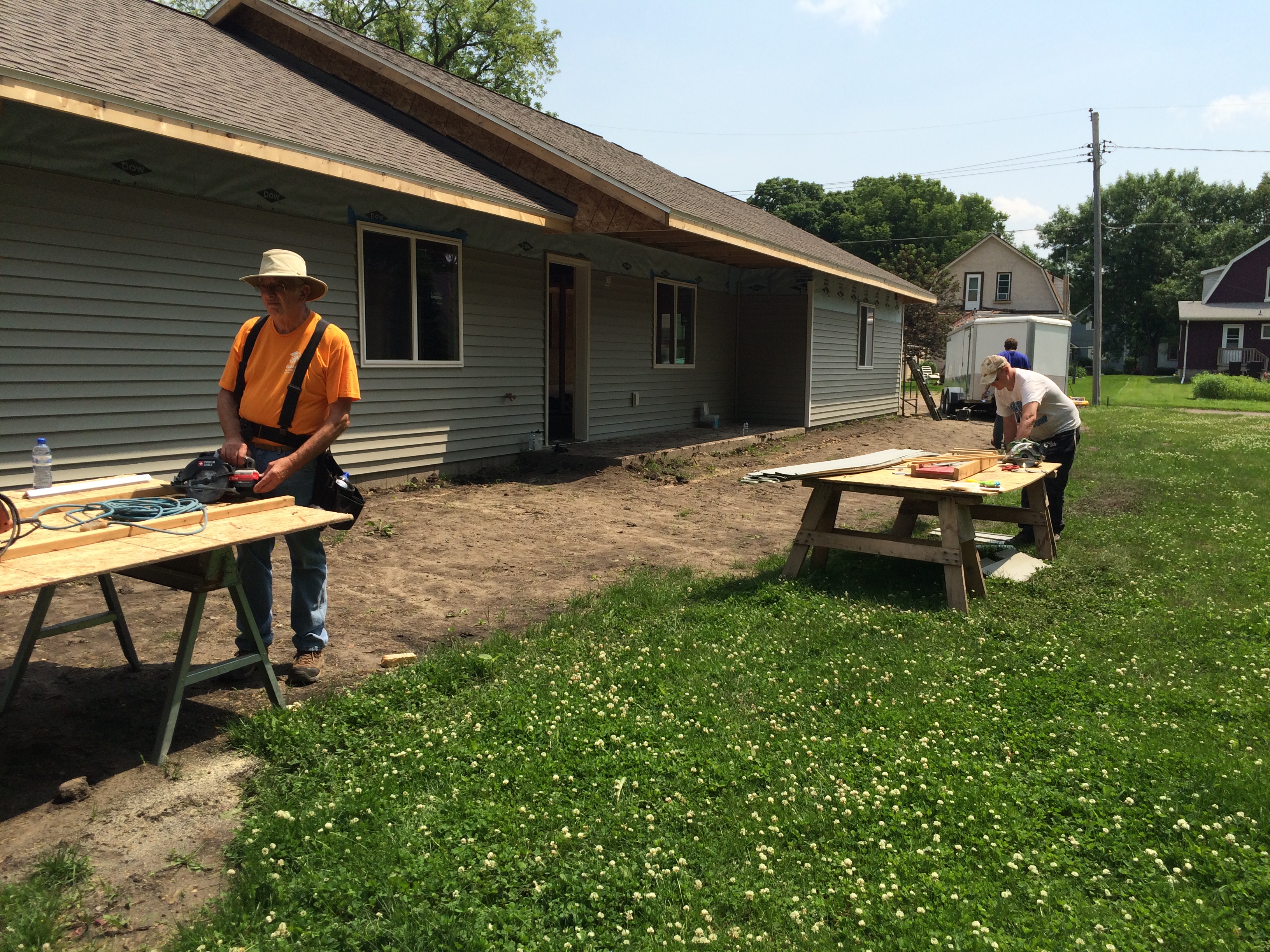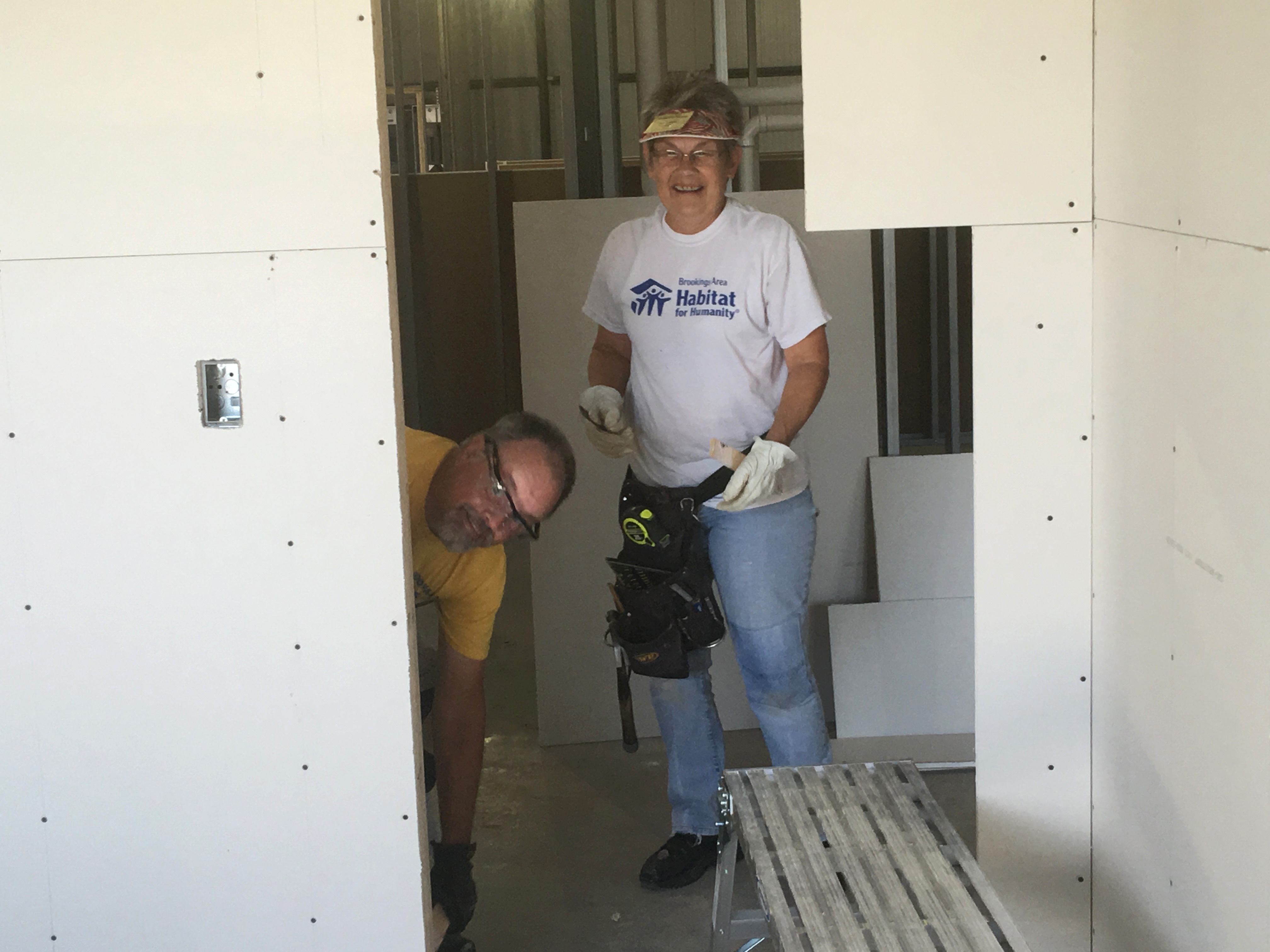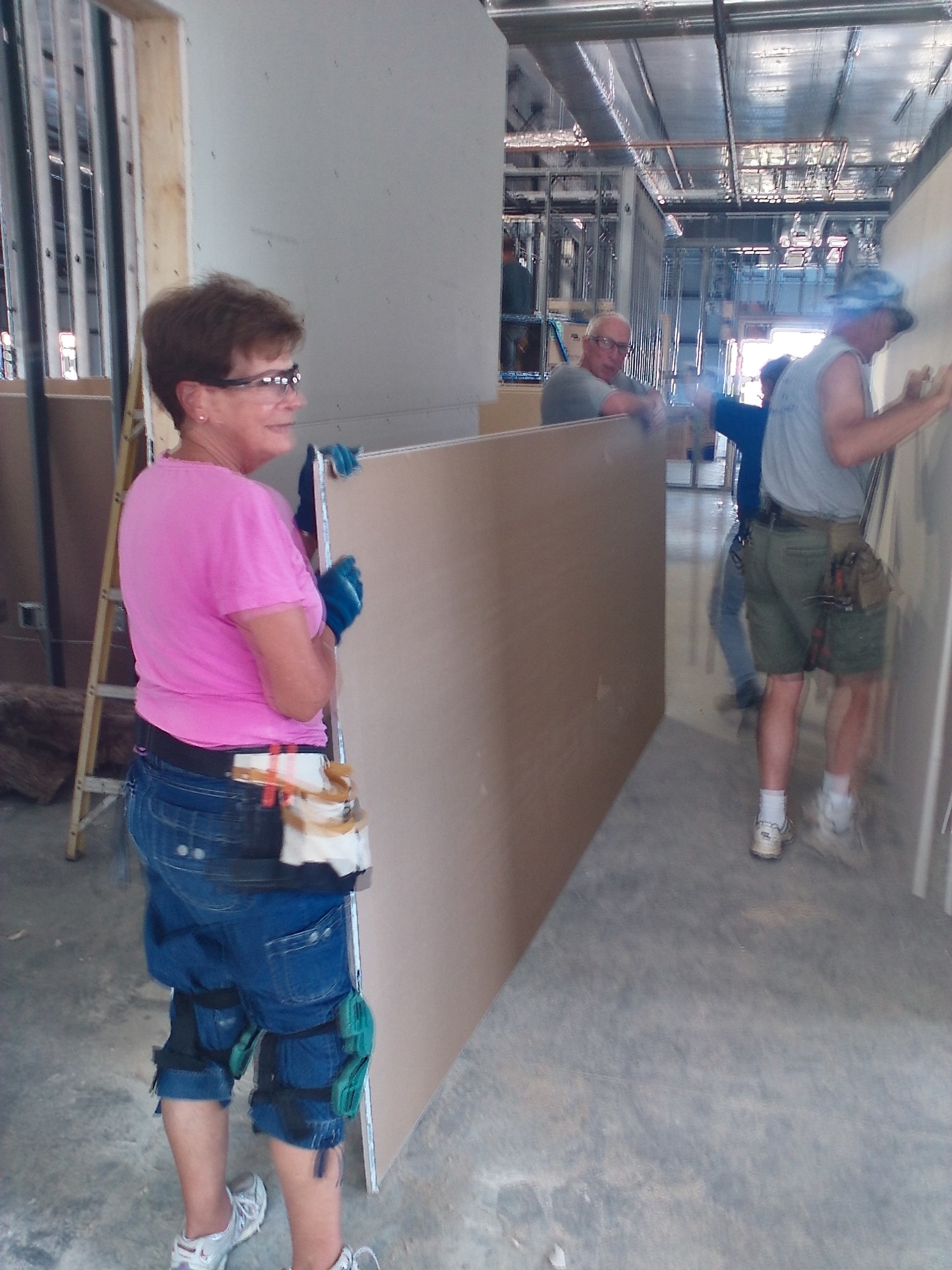 The RV Care-A-Vanners program is coordinated through HFHI headquarters in Americus, Ga. Volunteers who travel in recreational vehicles are matched with local Habitat affiliates in need of volunteer support. Care-A-Vanners pay their own travel expenses to get to and from organized Habitat building projects. Several times per year Habitat for Humanity of South Central MN are blessed with Care-A-Vanners that take two weeks out of their busy lives to assist in building homes for Habitat. Care-A-Vanners begin their day with devotion and pick up a hammer and build for the day, reaching over 40 hours of building a week. We have five individuals from around the US including as far away as Scottsdale, Arizona to Williamsburg, VA to South Dakota.
We are truly grateful for the Care-A-Vanner volunteers that are here from August 13th – August 25th, 2017.
Drawing from a pool of more than 6,000 volunteers, this year teams of RV Care-A-Vanners are participating in greater than 175 building projects from Canada to Florida and California to Maine. For more information the RV Care-A-Vanners program visit www.habitat.org/rv.