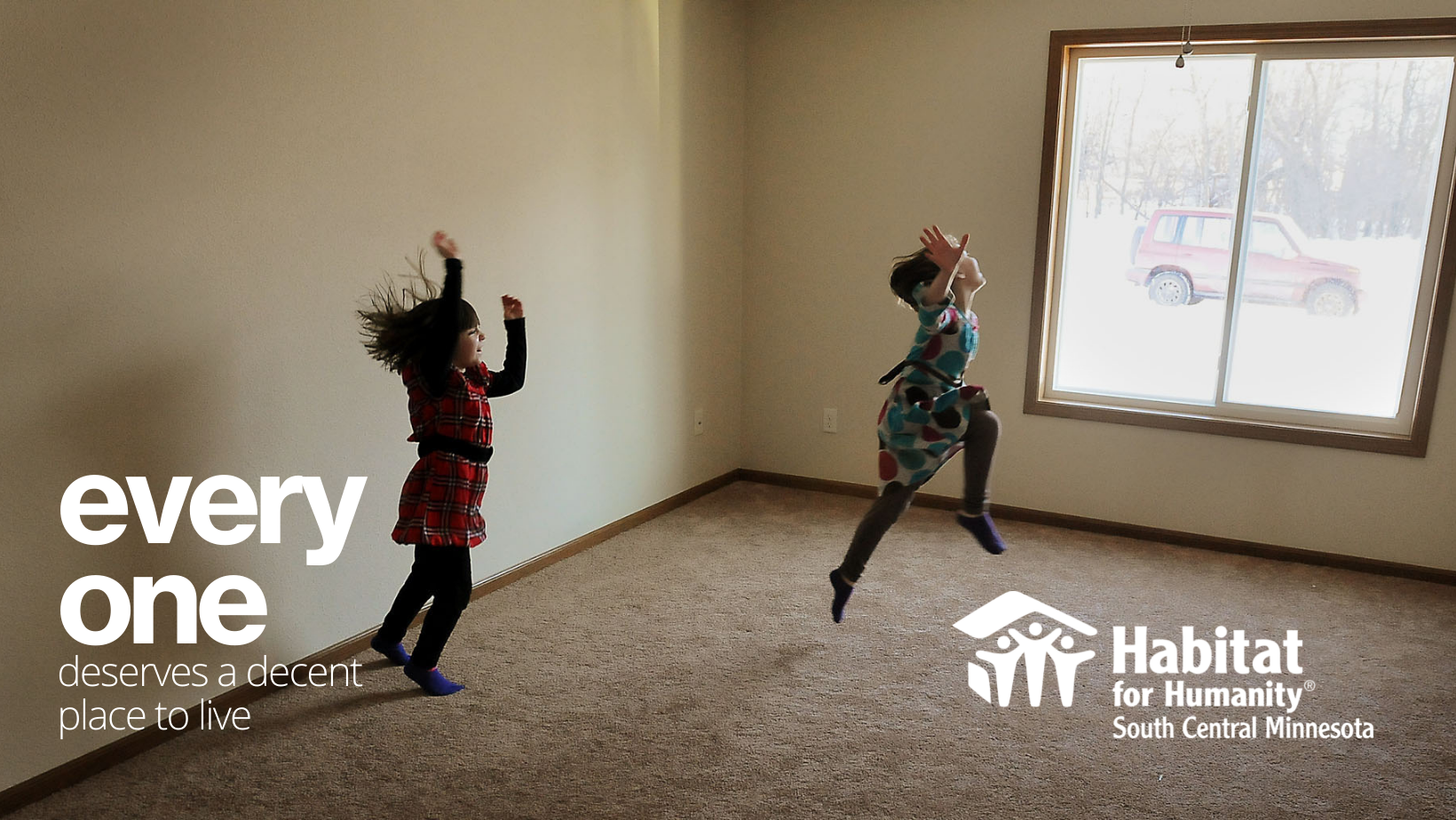 Who We Are
Habitat for Humanity is a nonprofit, ecumenical Christian ministry founded on the conviction that every man, woman and child should have a decent, safe and affordable place to live. Habitat builds with people in need regardless of race or religion. Habitat also welcomes volunteers and supporters from all backgrounds.
Our Mission
Seeking to put God's love into action, Habitat for Humanity bring people together to build homes, communities and hope.
Our Vision
A world where everyone has a decent place to live.
History of Habitat For Humanity
Habitat for Humanity was first imagined at Koinonia Farm in Americus, Georgia. Founded by farmer and biblical scholar Clarence Jordan in 1942, Koinonia Farm was committed to community and racial equity.
In 1973 at Koinonia Farm, Jordan and Millard and Linda Fuller developed the concept of "partnership housing," which emphasized people working side by side to build decent, affordable homes. From that idea, Habitat for Humanity International was founded in 1976. Today, Habitat affiliates work in more than 1,400 communities and 70 countries.
The South Central affiliate was organized in Mankato in 1989. Since then, St Peter chapter was added in 1993, Le Sueur chapter in 1998, Sibley County in 2000, and Watonwan County in 2008. Habitat for Humanity South Central Minnesota has build 145 homes, served 630 individuals, and served 13 communities.
Non-proselytizing policy
Habitat for Humanity International and its affiliated organizations will not proselytize. Nor will HFH work with entites or individuals who insist on proselytizing as part of their work with HFH. This means HFH will not offer assistance on the expressed or implied condition that people must adhere to or convert to a particular faith or listen and respond to messaging designed to induce conversion to a particular faith.
Support local families in need.
Visit the Donate section of this site to learn more about how you can help Habitat South Central Minnesota provide homes to those in need.