Support Local Families in Need
Every gift helps a family build a foundation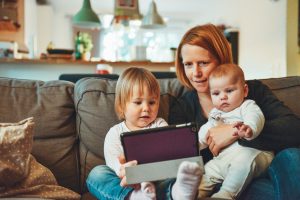 With your financial support, families can build strength, stability and independence with Habitat for Humanity by building a safe and secure place to call home.
Families who partner with Habitat build their own homes alongside volunteers, pay an affordable mortgage and are grateful for your help.
Your donation will help families break the cycle of poverty and build long-term financial security. With an affordable, stable home, families have more to spend on food, medicine, child care, education and other essentials. Your support can help us do more in all the many ways that Habitat builds.
Habitat for Humanity South Central Minnesota is a nonprofit, tax exempt 501(c)(3) organization. Your contribution to Habitat for Humanity South Central Minnesota is tax-deductible to the fullest extent of the law.
Please help us by making a donation today.
You can make a donation by phone at 507-388-2081, or by mail at Habitat for Humanity of South Central Minnesota, 1730 Bassett Drive, Mankato, MN 56001. In-kind donations are also always welcome.