Please consider joining us for an upcoming fundraiser hosted by our New Prague chapter!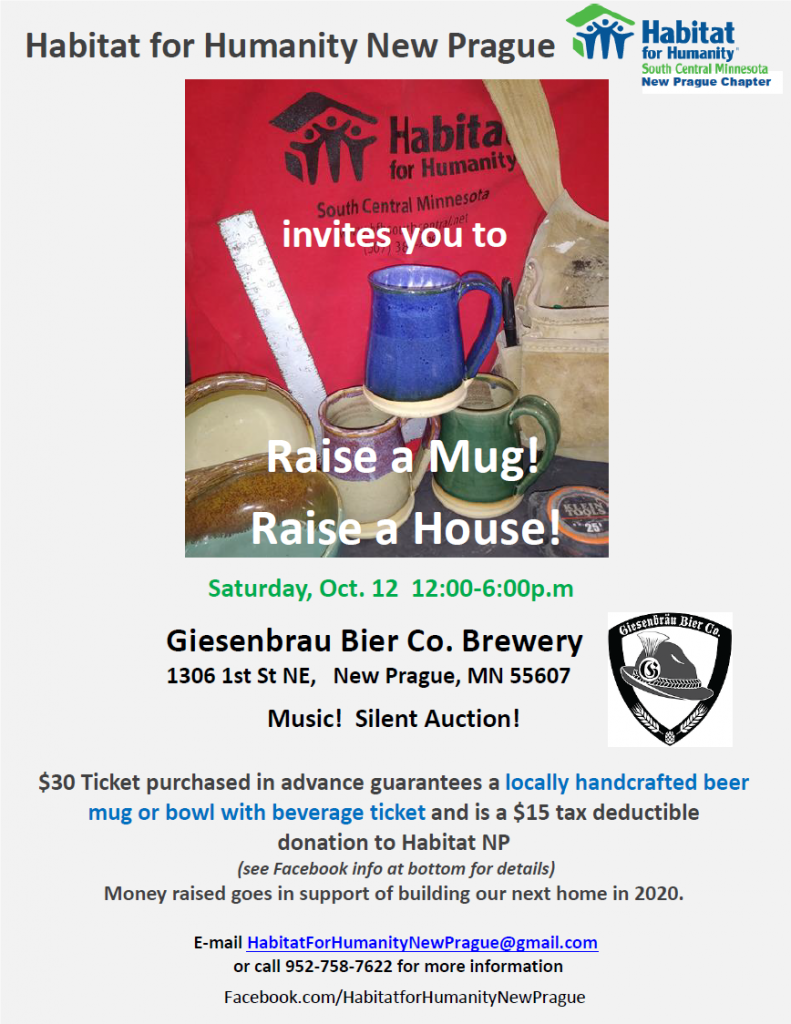 South Central Minnesota's Habitat for Humanity was recently blessed to have a traveling Care-A-Van crew with us for about 2 weeks helping us build our homes in St. Peter and Le Sueur.
If you are unfamiliar, the Care-A-Van program is an effort coordinated through Habitat for Humanity International that matches traveling volunteers with Habitat affiliates all across the country in need of volunteer support. These volunteers venture to various affiliates while living in an RV, enjoying the benefits of RV living and volunteering at the same time.
This year's crew at our South Central MN affiliate included one solo volunteer (Steve, joining us from Colorado for the 2nd year in a row), and two couples (Mike & Janet from Indiana and Doug & Chris who are living full time in their RV). They were a very hard-working and entertaining crew, and helped us make great progress on our current builds. Four of our prospective homeowners even had the opportunity to provide meals for the group. Below are a few pictures from their time with us.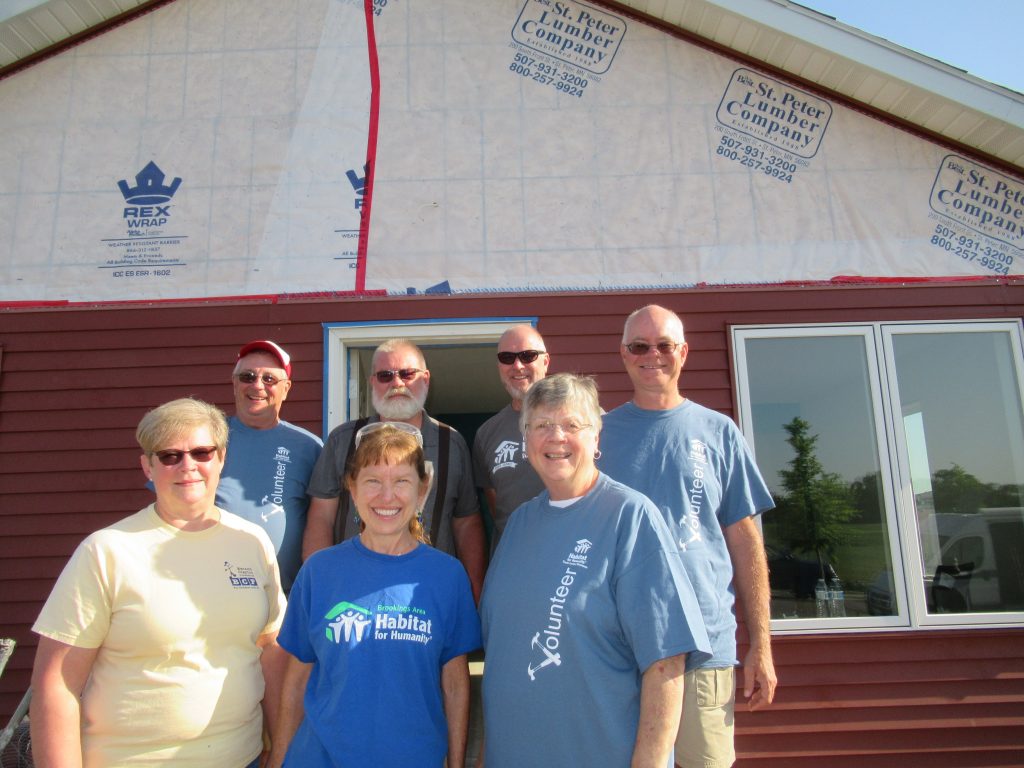 We thank our five Care-A-Vanners for all their hard work, generosity, and joyful energy that they brought to our organization for these two weeks, and wish them luck on their continued journeys!
If you would be interested in learning more about Habitat for Humanity's Care-A-Van program, please follow this link.