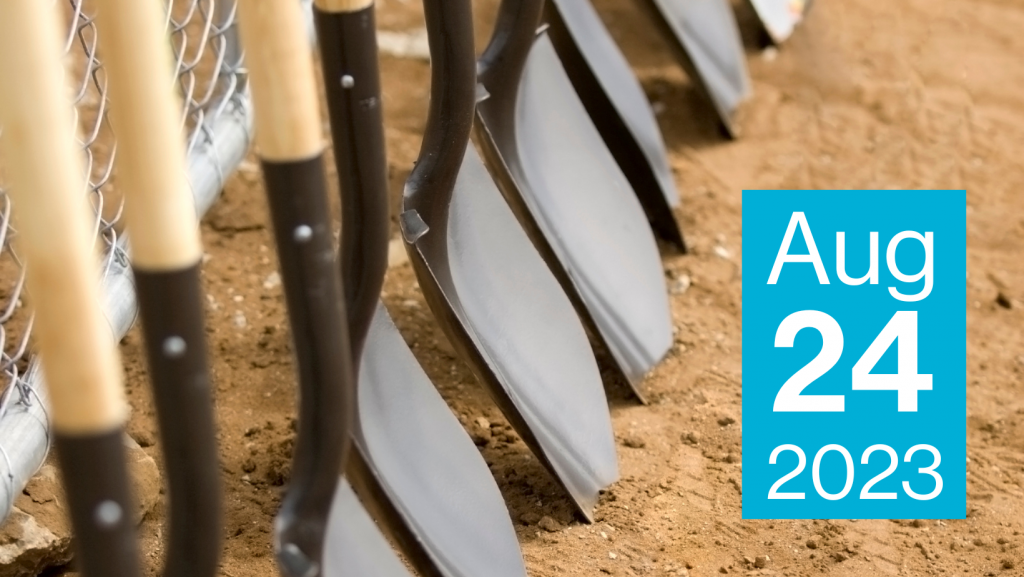 Join us for the groundbreaking ceremony for the Barna Family in Eagle Lake!
📅Thursday, August 24
⏰3 PM
📍337 Falcon Run, Eagle Lake, MN
Want to learn more about Habitat and how to volunteer? Visit habitatscmn.org
Groundbreaking for Habitat's She Nailed It Initiative is Good News for Affordable Homeownership in Eagle Lake
Community members and neighbors are invited to the Habitat for Humanity groundbreaking celebration!
Eagle Lake, MN— An Eagle Lake family of three marks an important milestone in the construction of their new home, and the community is invited to join in the groundbreaking celebration on August 24, at 4 pm, at 337 Falcon Run, Eagle Lake, MN.
Habitat's annual She Nailed It builds will propel this build forward. She Nailed It is part of the Habitat for Humanity Women's Build initiative to engage women in a passionate, positive environment building affordable homes that offer families strength and stability. Businesses interested in sponsoring this year's women's build are encouraged to habitatscmn.org.
The Barna family will be the 11th Habitat family in Eagle Lake. Habitat for Humanity is a hand-up, not a handout. Families and individuals needing a hand-up partner with Habitat for Humanity to build or improve a place they can call home. Habitat homeowners help build their own homes alongside volunteers and pay an affordable mortgage. Homeownership offers many benefits for families, communities, and local economies, and Habitat is excited to partner with the community of Eagle Lake to build more affordable homes.
Through financial support, volunteering, or adding a voice to support affordable housing, everyone can help families achieve the strength, stability, and self-reliance they need to build better lives for themselves.
About Habitat: Driven by the vision that everyone needs a decent place to live, Habitat for Humanity South Central Minnesota has built 145 homes and 630 individuals in Blue Earth, Sibley, Watonwan, Le Sueur, and Nicollet counties. Through shelter, we empower. Interested in donating or volunteering to support the Eagle Lake build? Visit habitatscmn.org.