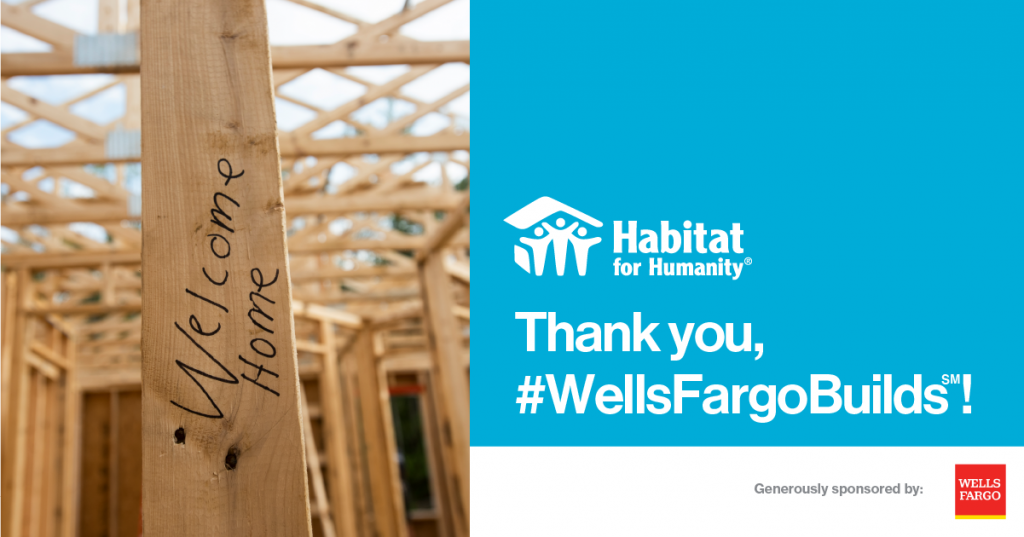 The Wells Fargo Foundation has awarded $15,000 in grants to Habitat South Central Minnesota to build a  home in St Peter. South Central MN is one of more than 230 Habitat for Humanity affiliates awarded grant funding nationwide through the 2023 Wells Fargo Builds program to help more low to moderate income families access affordable homes.
The grant to Habitat South Central MN along with the support of Wells Fargo volunteers will help build a home for a St Peter family.
On September 20th, Wells Fargo volunteers joined us on-site to help the family build their future home.
At least one in 3 households in South Central MN spend over 30% of their income on housing and the number of St Peter families who are struggling to afford rent is on the rise. This is why Wells Fargo funding is critical.
This funding is part of a $7.5 million donation to Habitat for Humanity International through the 2023 Wells Fargo Builds program to build and repair more than 350 affordable homes nationwide.